Note that the information in this article only applies to products purchased in the Reason Studios Shop. It does NOT apply to Reason+ subscriptions.
If you have received a promotion code/voucher that could be used for a purchase in the Reason Studios Shop you simply apply the code at checkout in the Shop.
Type in the code (or paste from where you received the code) in the "Promo code / Rewards voucher" field and click APPLY CODE: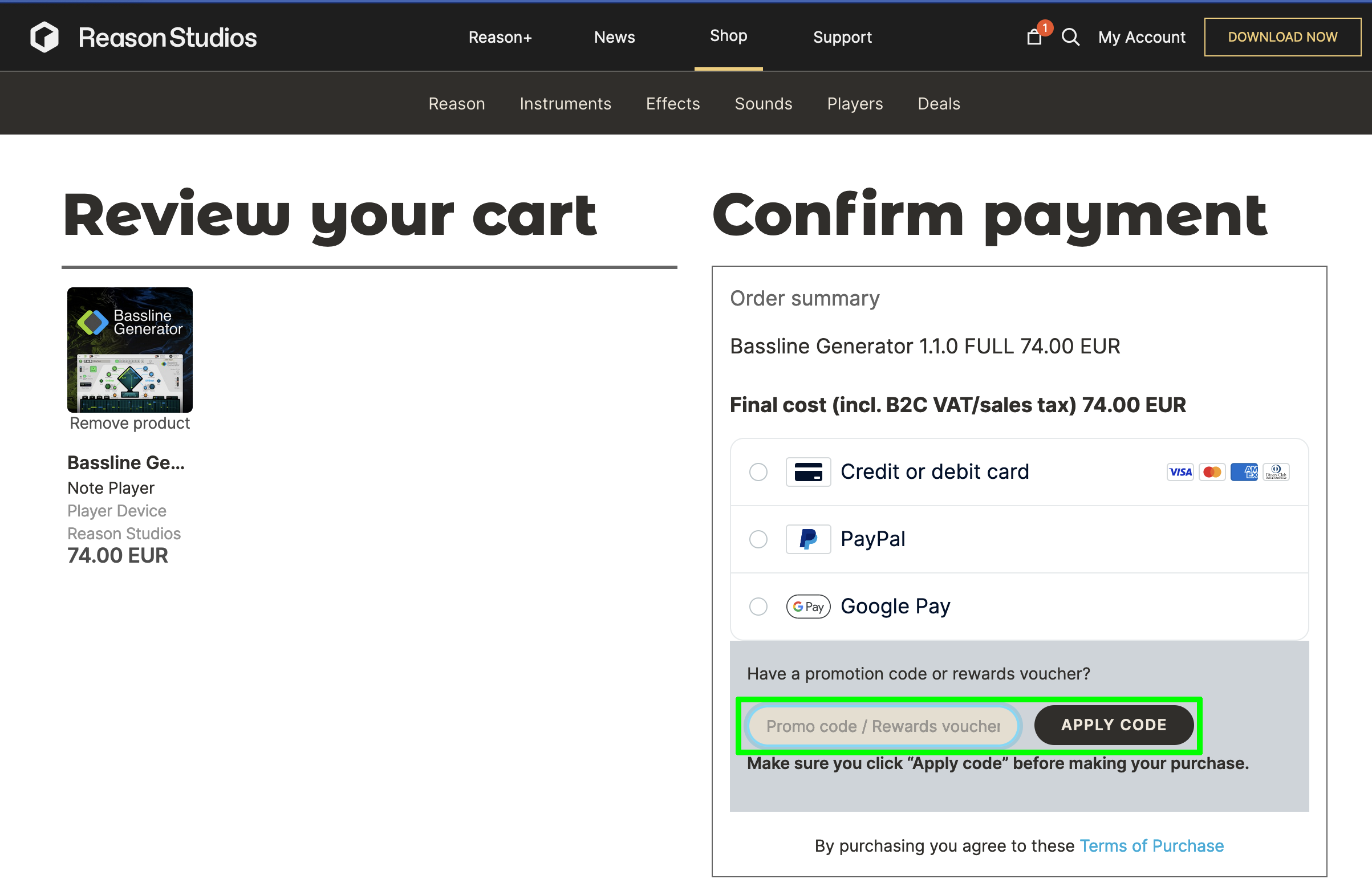 Now your purchase will be processed with the discount.