Please note that this offer is not available to existing Reason+ subscribers.
If you have recently purchased any of the MIDI Control Surfaces/Keyboards/ Interfaces listed below from AKAI, Alesis or M-Audio you may have also received an offer to sign up for a free 6-month Reason+ subscription:
Akai Professional:
Keyboards: MPK Series (MPK Mini mk3, MPK Mini Play, MPK225, MPK249, MPK261), LPK Series (LPK25, LPK25 Wireless)
Controllers: MPD 218, MPD 226, MPD 232, APC40 mkII, APC Mini, APC Key 25, LPD8, MIDI Mix
Alesis:
MIDI Controllers: Q Mini, Q49 mkII, Q88 MKII, V25 MKII, V49 MKII and V61 MKII, Vortex Wireless 2
M-Audio:
Keyboard Controllers: Hammer (88, 88 Pro), Oxygen MKV Series (25 MKV, 49 MKV, 61 MKV), Oxygen Pro Series (Mini, 25, 49, 61). Keystation MK3 Series (Mini MK3, 49 MK3, 61 MK3, 88 MK3)
Interfaces: M-Track Solo, N-Track Duo, AIR 192 | 4, 6, 8, 14, AIR 192 | Vocal Studio Pro, AIR HUB
Please note that steps 2-4 below only apply to you who don't have a Reason Studios account yet. If you already have a Reason Studios account, click the link in step 1 and then continue from step 5.
Go to AKAI, Alesis or M-Audio to receive a code which you can use for this Reason+ offer. After you have received the code from the manufacturer, proceed as follows to activate your Reason+ subscription:
1 - Go to https://www.reasonstudios.com/plus
2 - Enter your email address and click Continue: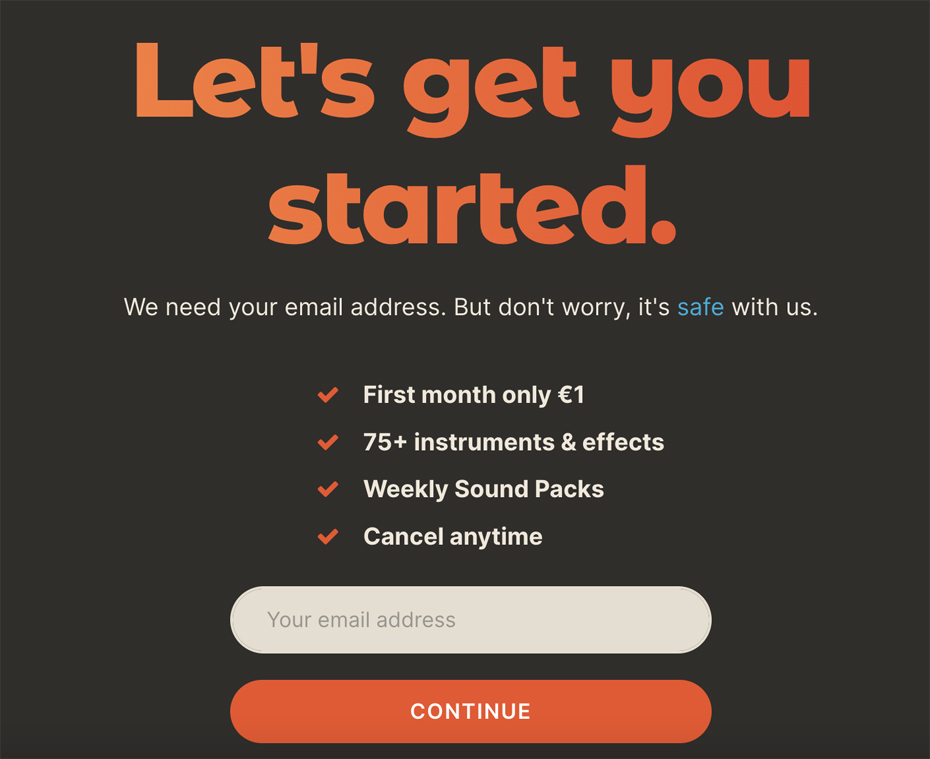 You will then get a message about checking your email.
3 - In the email you receive, click the Complete Registration button. You will then end up on the this page: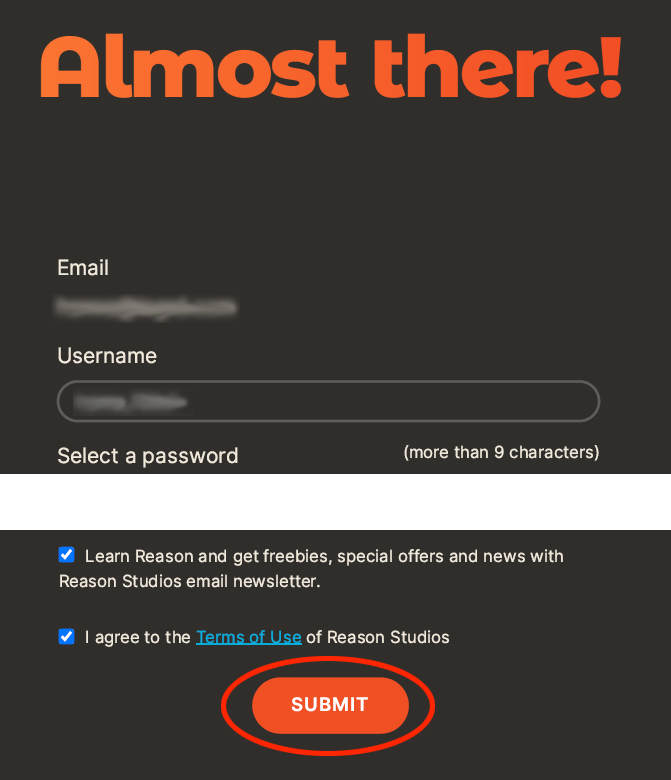 4 - Fill out the form and click Submit. You will then end up on your personal Reason+ page: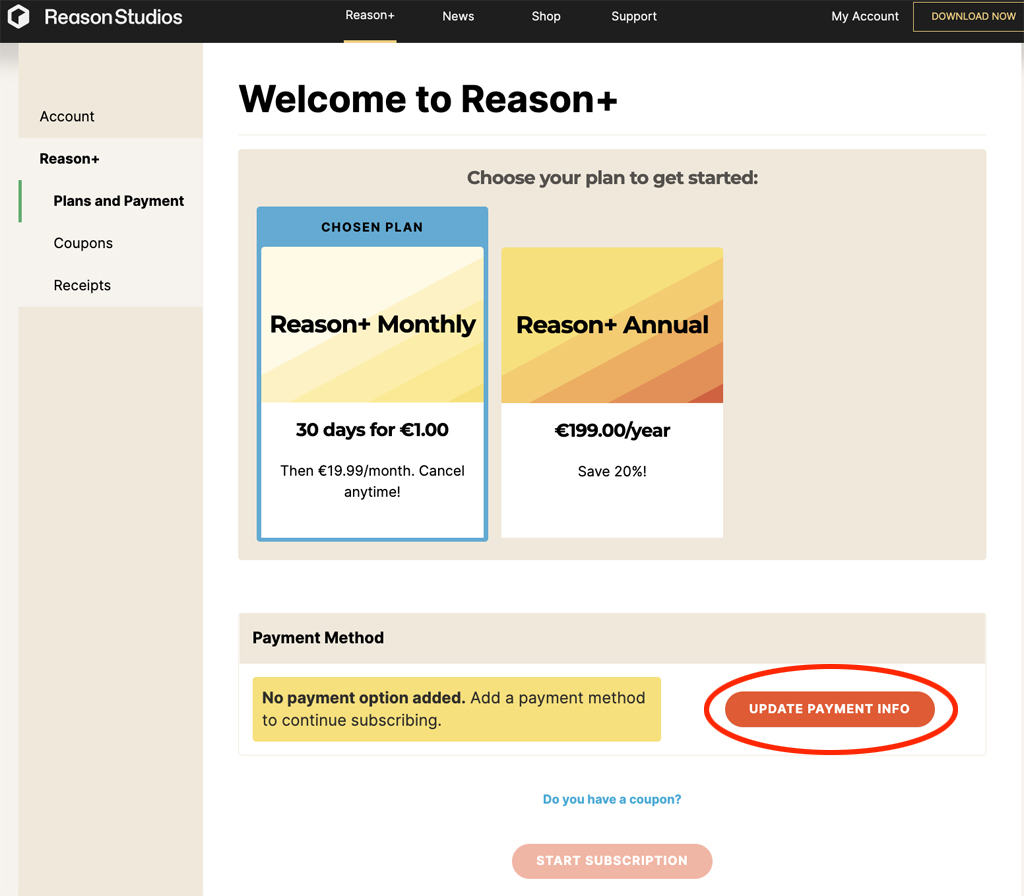 5 - Select the "Reason+ Monthly" plan, click "Update Payment Info" and enter your credit card or PayPal account details, then click "Save":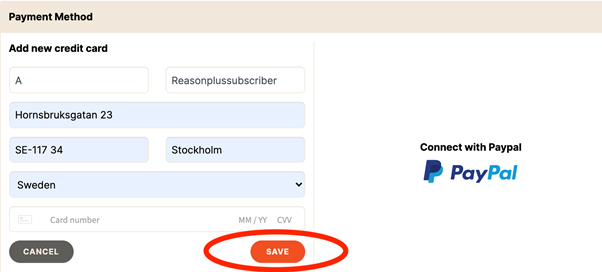 6 - Click "Do you have a coupon?" and paste the code you received from the AKAI/Alesis/M-Audio website.
Ensure that the code is activated as per the arrow below – please note there is no introductory $1 month with this offer:

7 - Click "Start Subscription":

You have now started your free 6-month Reason+ subscription. After the free 6 month the Reason+ subscription will automatically renew to a paid monthly subscription.
8 - Download the Reason+ Companion app from the top of the Reason+ page: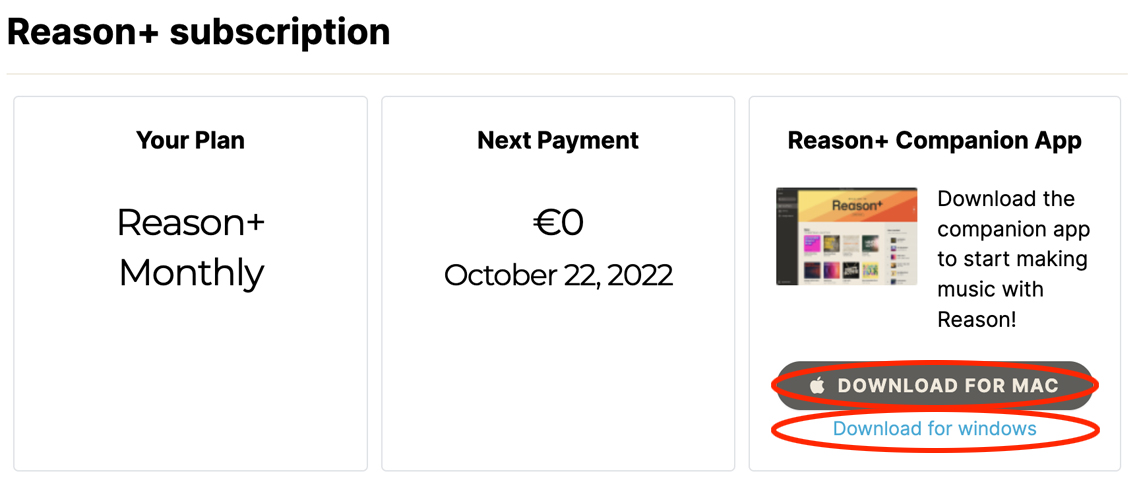 9 - In the Reason+ Companion app, download Reason from the Install Reason tab: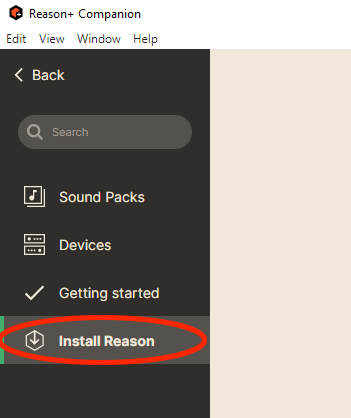 10 - Happy music making!