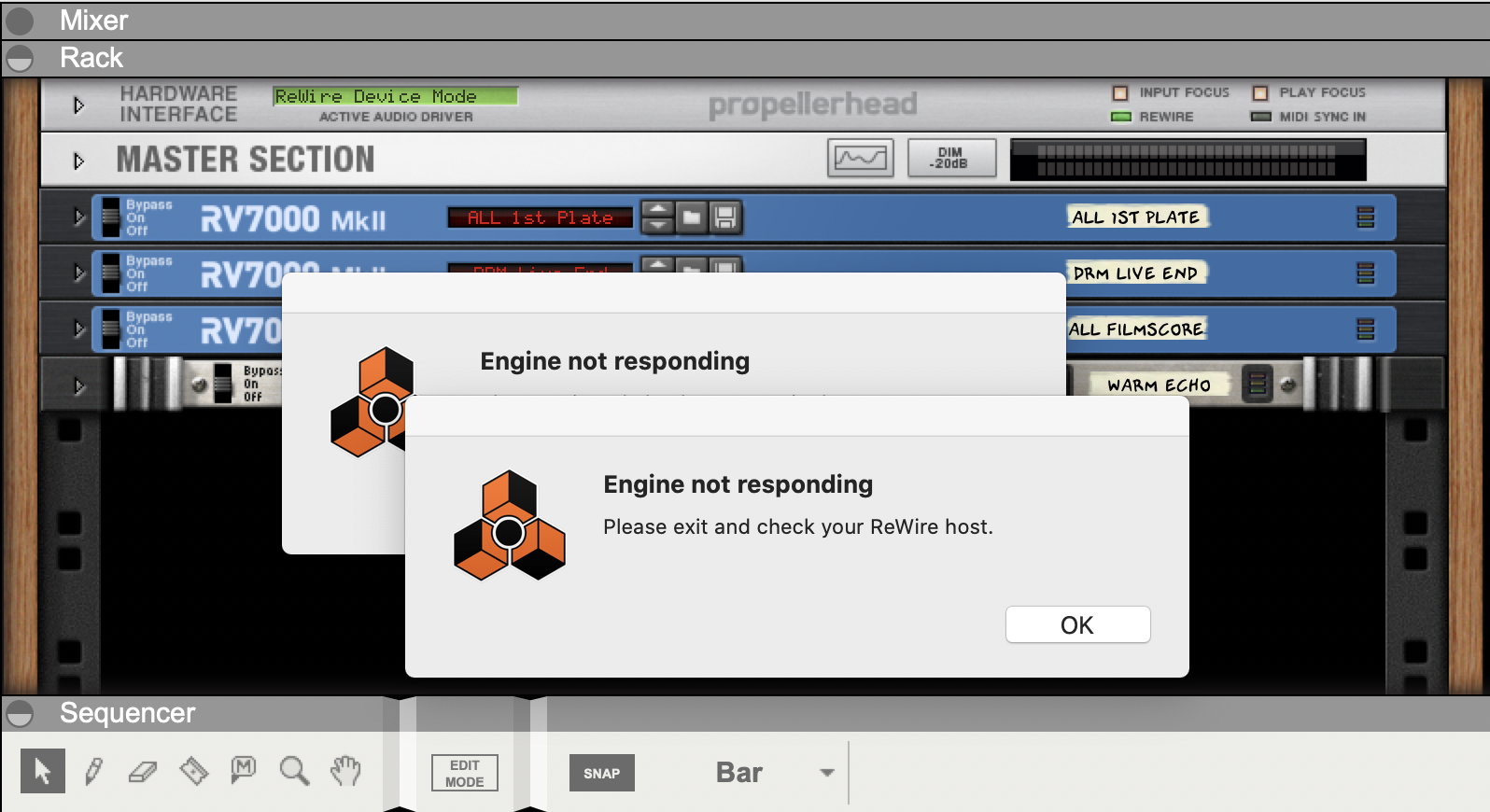 If you get the "Engine not responding" error message when running Reason 10.4.1 in ReWire mode on macOS Mojave or Catalina, it could be a Disk Access issue.
Open the Security & Privacy settings in macOS and grant Reason Full Disk Access: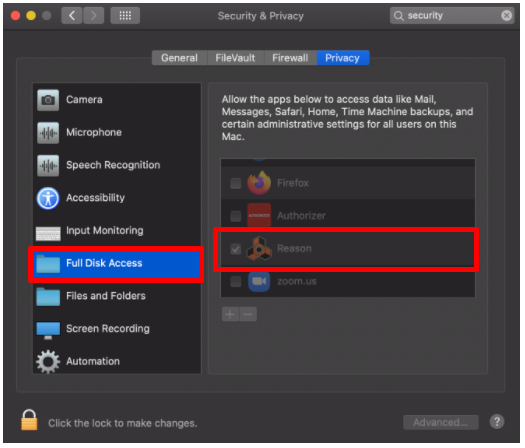 Also make sure your Rewire host DAW is given Full Disk Access.
After you have done this, the issue should hopefully have been fixed.