If you are running Reason 12 under Windows 10/11 and are experiencing that song documents look like in the picture below, there are some things you could try: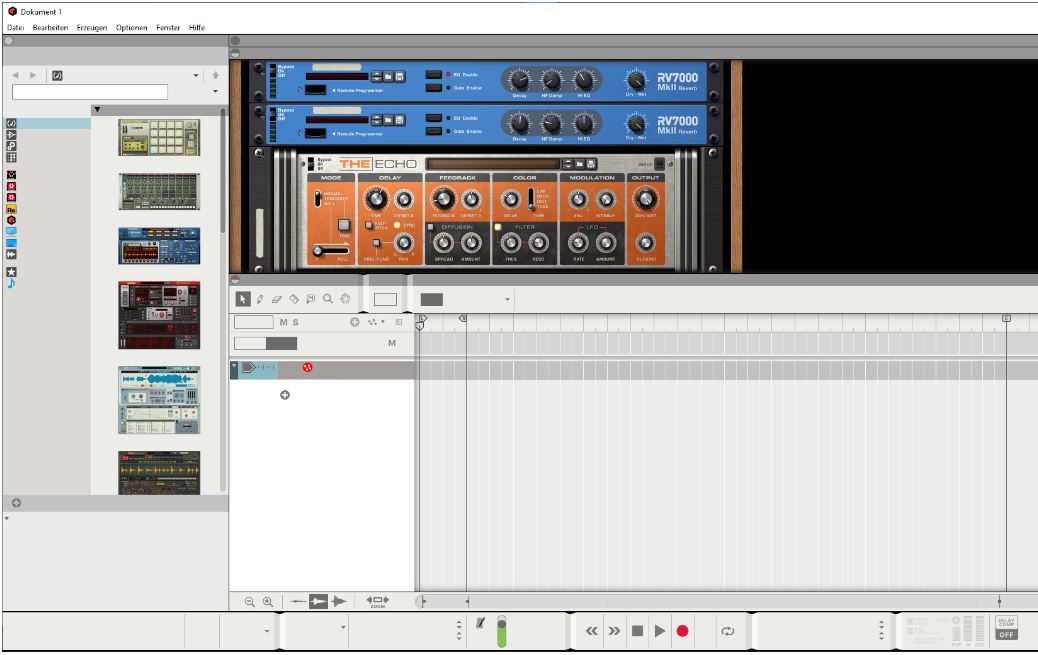 First of all, make sure you have updated your graphics drivers on your computer. If it still looks the same after this, try the following:

1. Open this folder in Windows file explorer:
%appdata%\Propellerhead Software\Reason
(this will take you to:
C:\Users\[your.user]\AppData\Roaming\Propellerhead Software\Reason)
2. Download and extract the "Reason No OpenGL.zip" file at the bottom of this article and put the "Reason No OpenGL.prf" file in the folder you opened in step 1.
3. Launch Reason 12 and it should run now without OpenGL, with a minimum of the graphic board's special functions.