If you, for example, are MIDI Clock syncing a hardware drum machine from Reason's sequencer - and are using a USB cable for MIDI connection between the drum machine and computer - you might also get MIDI Note output sent from the drum machine to Reason. This is probably not what you want, so here's what you should do to prevent this:
Open Reason's Preferences - the Control Surfaces tab.
In the Easy MIDI Inputs section, disable your drum machine's MIDI port: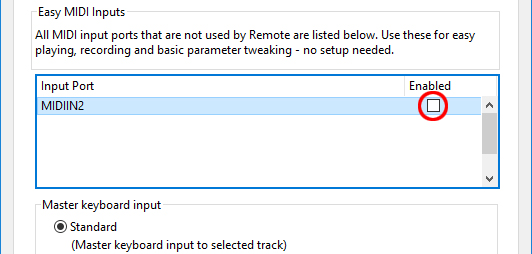 Note that this is applicable only to Reason/Reason Intro/Reason Lite 10.2 and later!