To register a product (new or Upgrade), log in to your Reason Studios account and go to the Product registration page. Now, click the "Register New Product" button to the right. At this point, just pick the product you have, regardless of whether it's a new registration or an upgrade to an existing license. This will take you to a new page where you'll be able to enter the specifics of what it is that you're registering; the version of the software, and whether it's a new version or an upgrade. (Please note that if you bought the product in our webshop, you don't need to register - we have already done that for you).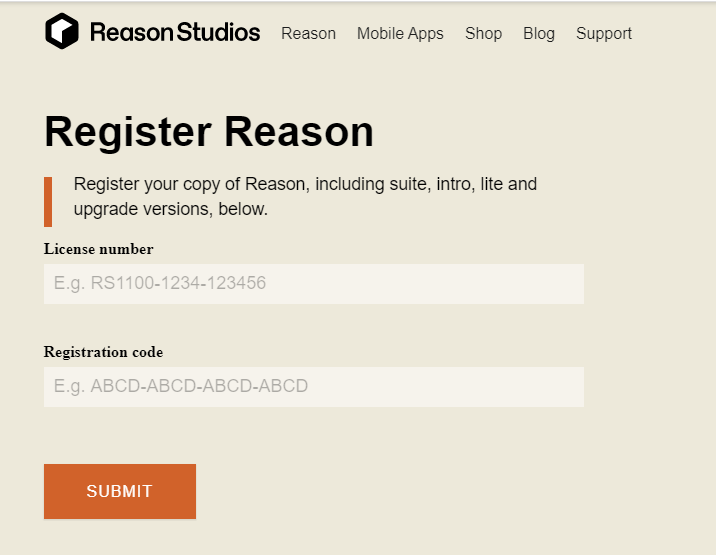 Here, you'll be prompted for your License number or upgrade ID and your registration or verification code as appropriate. A License number could look something like this:
RS1000-nnnn-nnnnnn
Nearly all Reason Studios products bought in stores come with an authorization card. The authorization card will have a registration code (or verification code) printed on it. All registrations require one of these. This is a 16 character alphanumeric code that could look something like this:
12AB-3CD5-OUR2-5EXY
And that's it. Your new license number is now registered to your account, and an email containing that license number will be sent out to the email address registered to your user account. You can always see any of your license numbers at any time if you log in to your account and go to your Products page.