Reason 12.2.5 has a function where you can choose to deactivate browser indexing of certain folders, such as Dropbox cloud folders, for example. This will minimize the indexing times and could improve the overall performance.
In the example below, there is a Dropbox folder in the Desktop location in the Reason browser: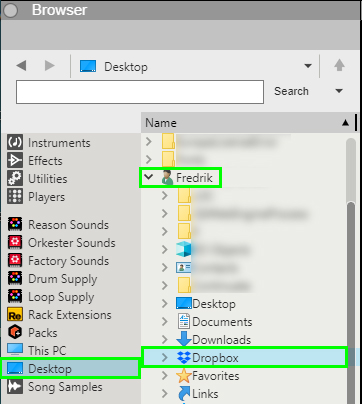 1. Open Reason's Preferences and click the Folders tab.
2. Click the Add button in the "Do not index these folders" section and choose the folder you want to exclude from indexing: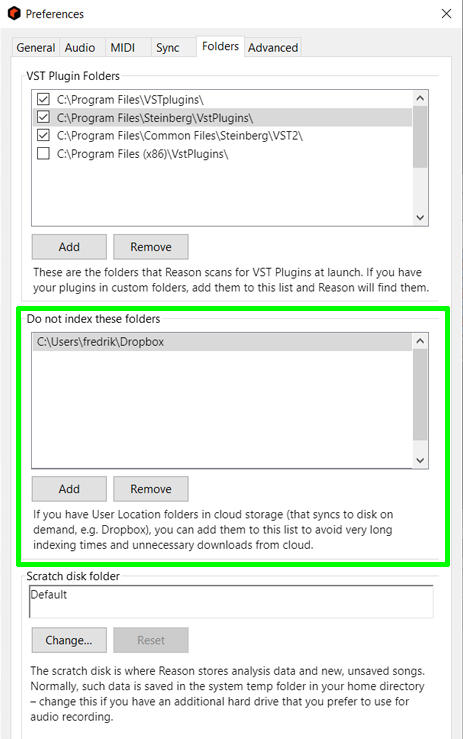 3. If desired, click the Add button again to add more folders to be excluded from indexing.