(The example below is for Pro Tools, but the general principle is valid for other host DAWs as well.)
Normally, Reason Rack Plugin connects as a stereo instrument. However, many devices have multiple outputs - for example, drum devices may have separate outputs for the different drums. These can be routed to their own outputs from Reason Rack Plugin, sending them to separate channels in the Pro Tools mixer for further processing. Here's an example:
1. Create an instrument track and add a Reason Rack Plugin instrument.
2. When the rack appears, click the button in the upper left to show the Browser.
3. Scroll down to find the Rytmik Drum Machine and drag it into the rack.
4. Press [Tab] or click the Flip Rack button to view the backside of the rack.
The main outputs on Rytmik have been auto-routed to the I/O Device at the top.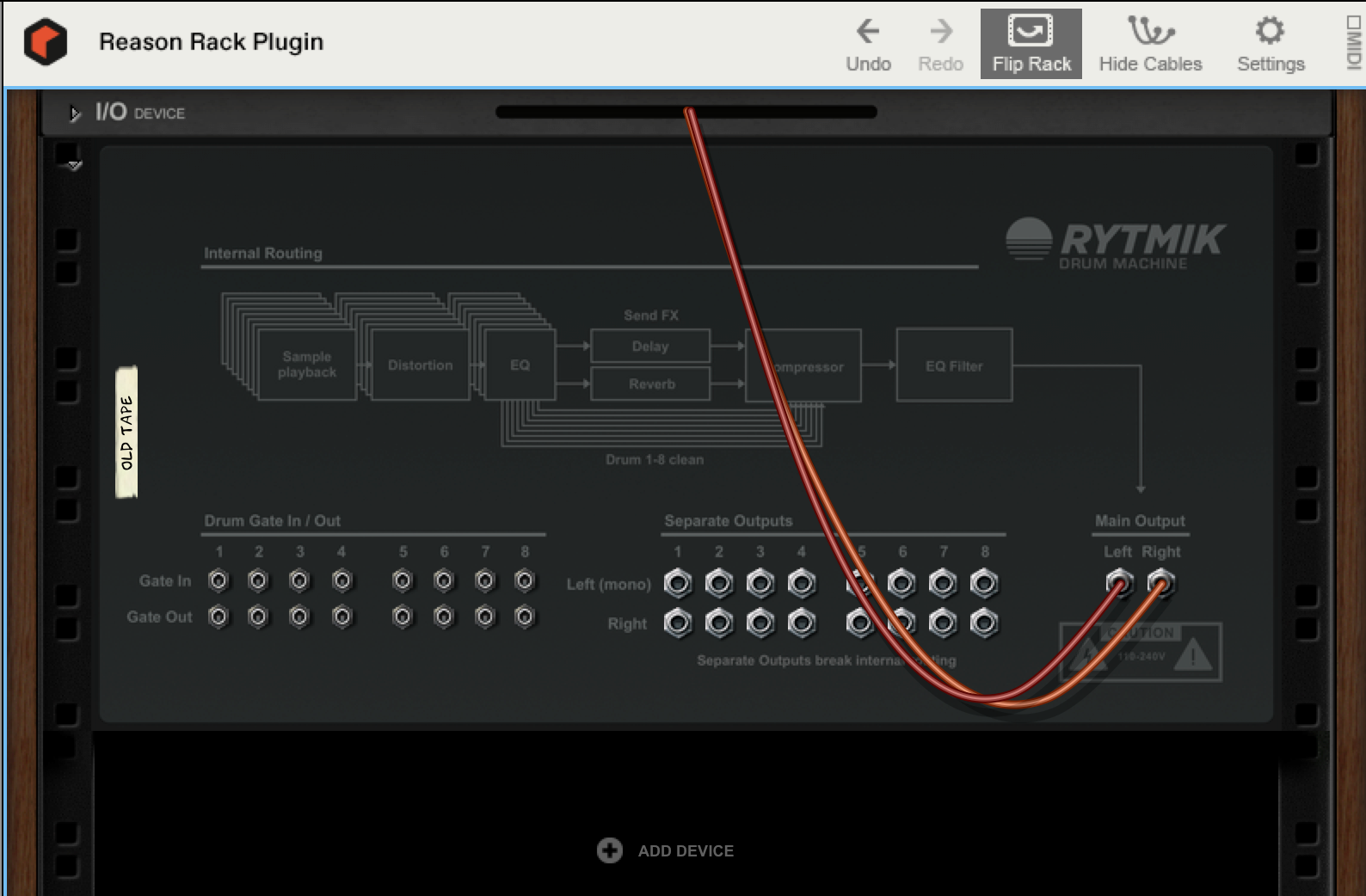 5. Click the arrow button to the left on the I/O Device to unfold it.
This device represents the audio routing between the host (Pro Tools) and Reason Rack Plugin.
6. Now click on the Separate Output 2 Left (mono) jack on Rytmik and drag the cable that appears up to output 3 on the I/O device.
It's automatically connected in stereo to outputs 3-4. Output 2 typically carries the Snare drum on this device.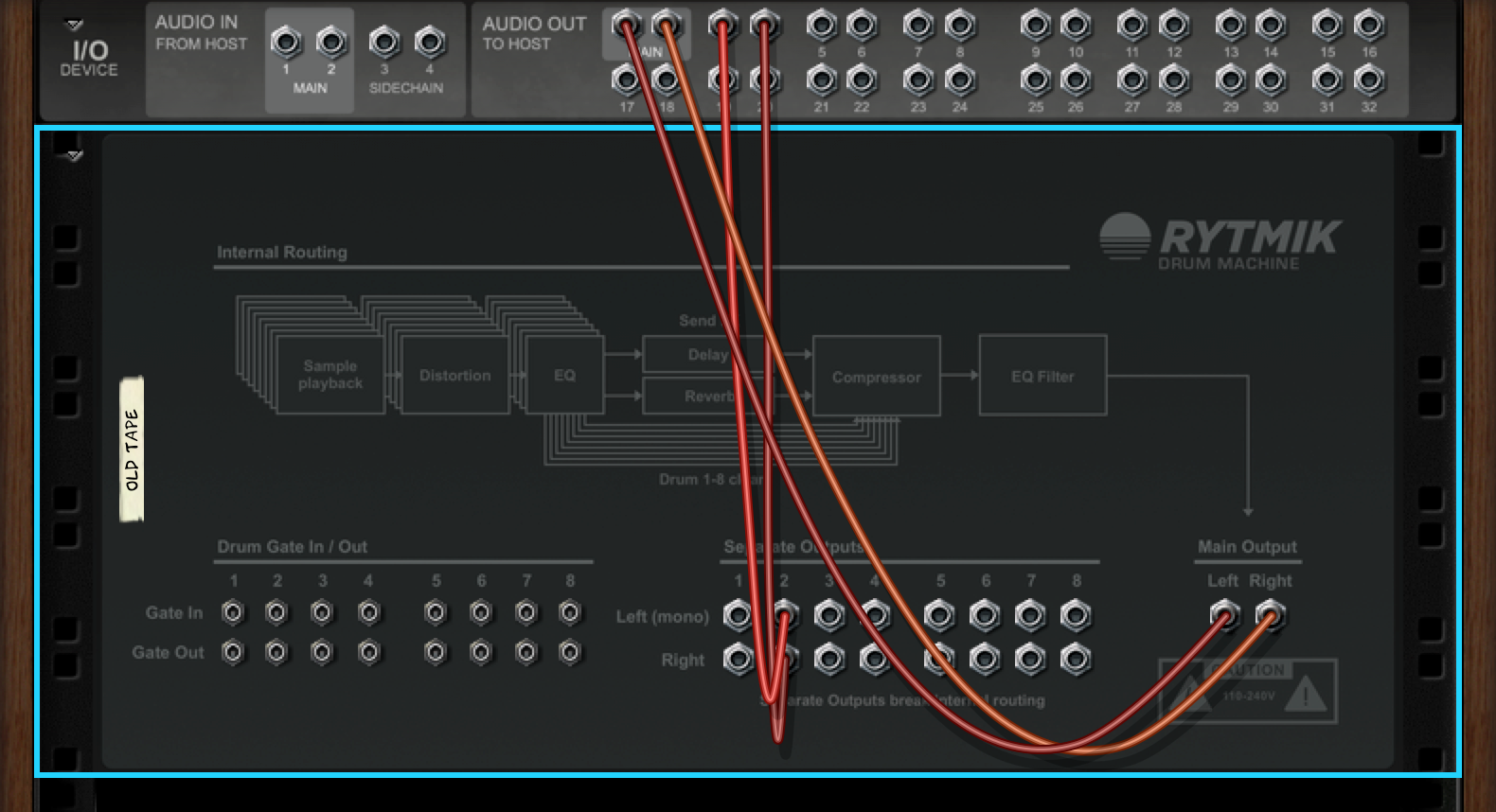 7. Flip the rack again.
Normally, the separate jacks on the I/O Device are summed together to the Main Output, allowing you to add multiple devices and have their sounds automatically layered on the main stereo out. But in this case, we want to send Output 3-4 to a separate mixer channel:
8. Click the "To Main" button for output 3-4 to turn it off.

9. Now, if you click the pad buttons on Rytmik, you will hear all drums except the Snare drum - you need to add a channel for it in Pro Tools to hear it.
10. Add an Aux Track in Stereo.
11. In the I/O section in the track list or Mix view, click the Input selector. Select Reason Rack Plugin from the plug-in sub-menu, and choose Output 3-4.
When you play the Rytmik Drum Machine now, the Snare drum will appear on the separate Aux channel.
Tip: This is useful even if you're not using devices with separate outputs, since you can add multiple instruments to the same rack and play them as a layered sound. They will automatically be routed to separate output jacks on the I/O Device and summed to the Main Out, but you can also turn off "To Main" and instead route them to separate mixer channels in Pro Tools, following the steps above.