If Reason doesn't start up during launch and it looks like in the picture below, it's probably because the Windows Installer is trying to download/update your ASIO audio driver(s).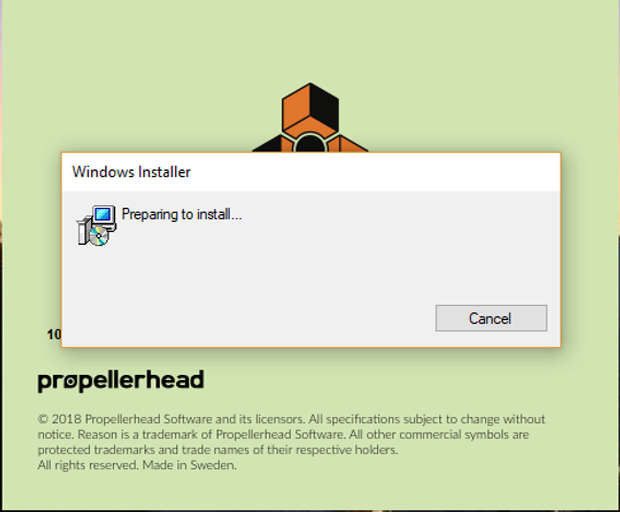 Try this:
Shut down Reason.
Uninstall your ASIO driver(s).
Launch Reason. If this works, shut down Reason and update and install your ASIO drivers.